Plantation Village
The Plantation Village, accessed via a beautiful forest road, is set among allotment gardens and greenhouses.
We aim to encourage increased levels of self-sufficiency by giving access to vegetable gardens and small cultivation plots.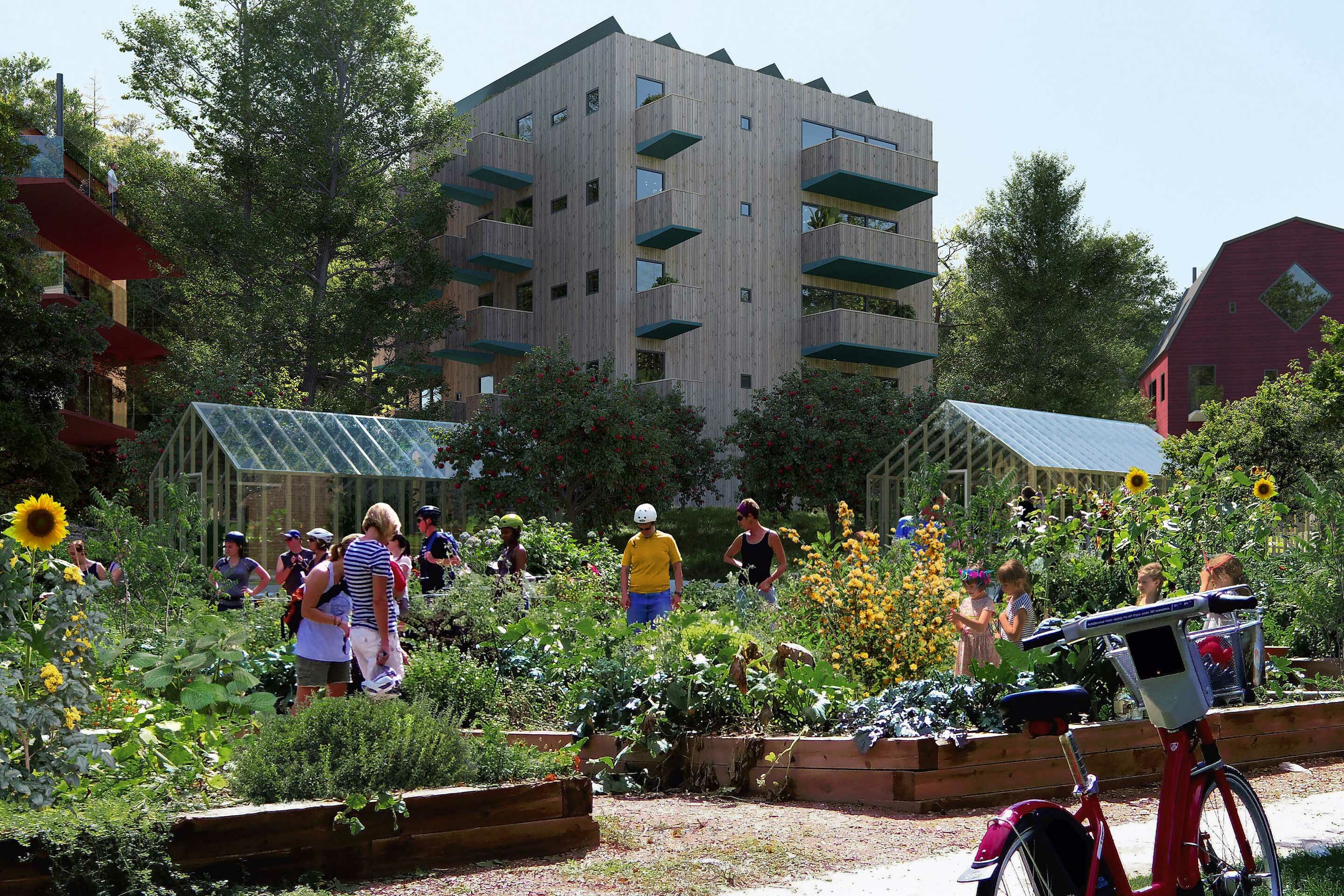 Our new typologies with 360° views offer residents the best of both worlds: the flexibility of apartment living with the pleasures of stand alone homes.
With windows and verandas in four directions to maximise natural light and ventilation, home owners can enjoy breakfast on one balcony and the sunset on another.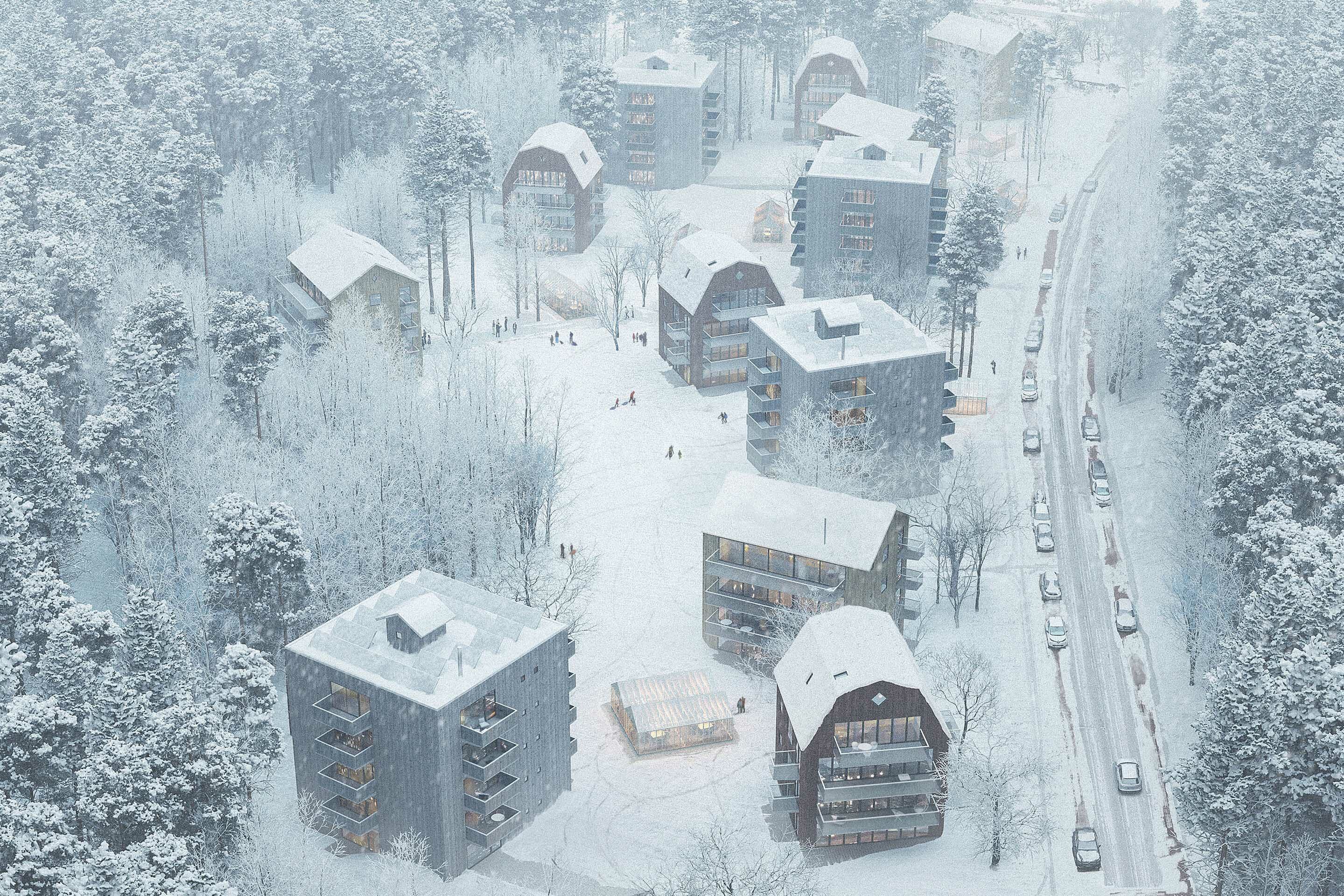 All trees surrounding the Plantation Village are left intact. The trees are part of a 6 ha forest that will belong to the Plantation Village housing association. The forest will be available for residents to use and enjoy for many generations.
The Plantation Village is designed to increase the health and happiness of its residents.