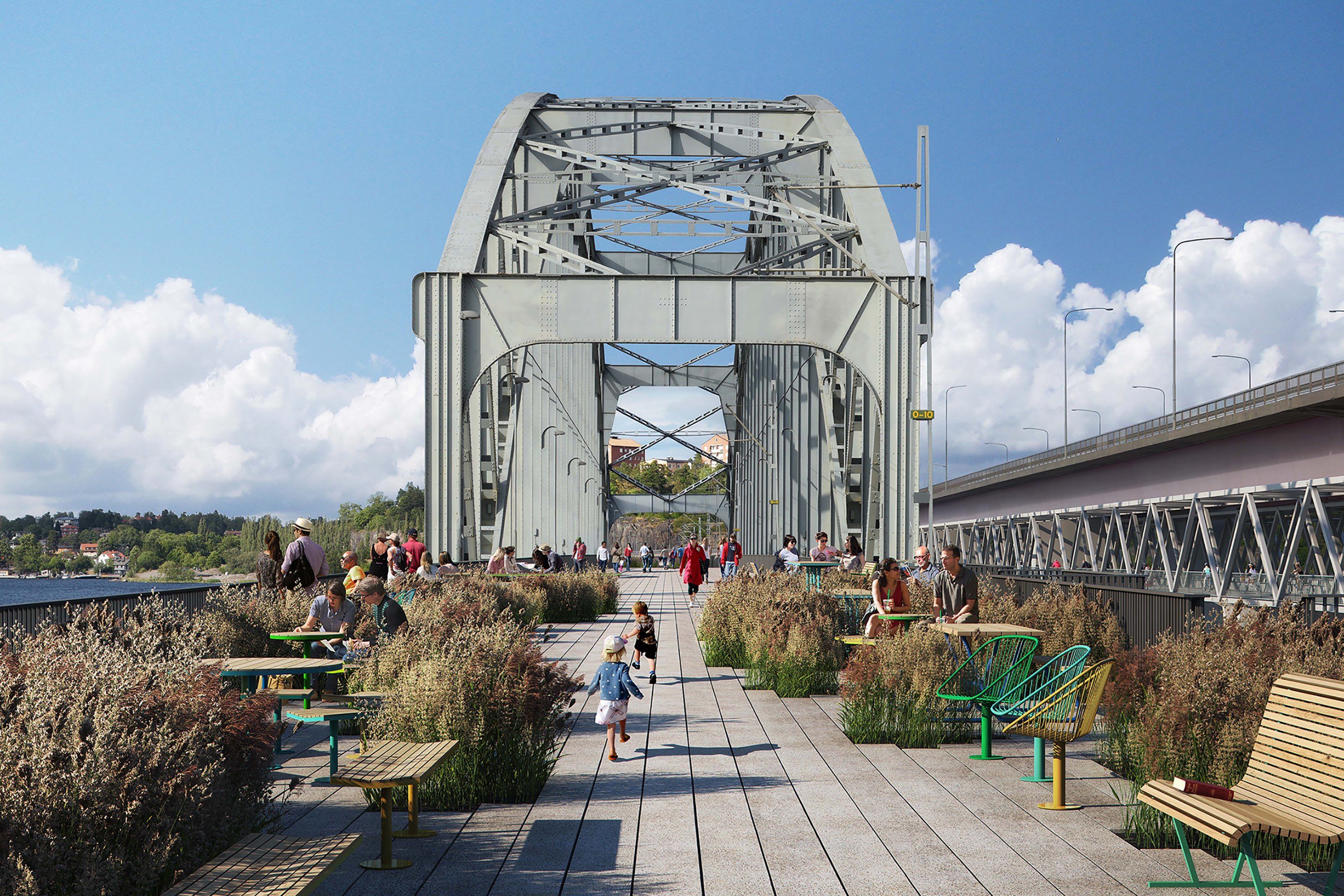 Bridge Village
The Old Lidingö Bridge is one of Stockholm's most beautiful bridges. Built between 1917 and 1925 it's lattice structure resembles the Eiffel Tower and features an arched steel truss that begins the connection between Stockholm and the island of Lidingö. Unfortunately, the bridge is in a state of disrepair and the local council has decided to demolish it, citing the high costs of repair as a key reason.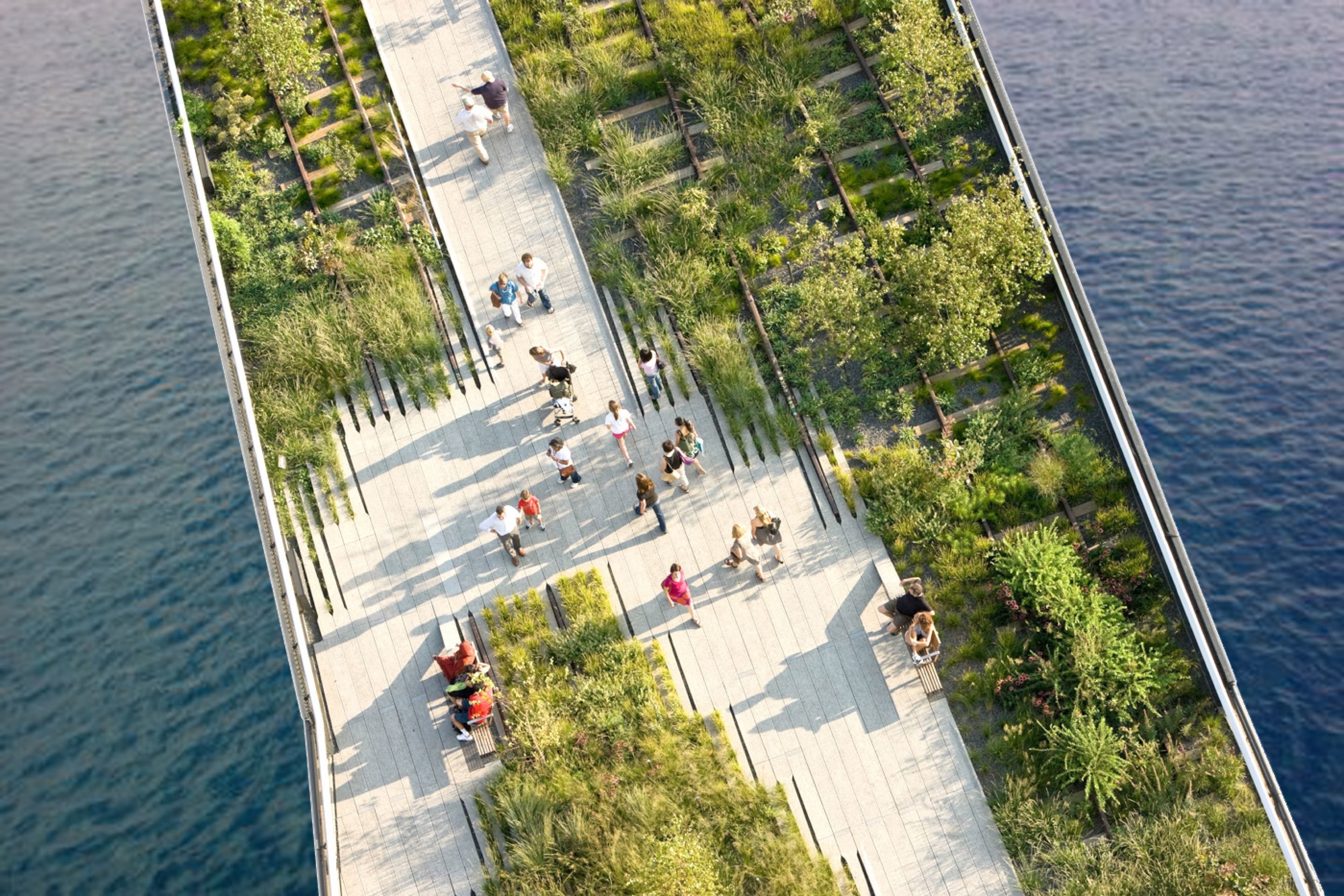 When we first lived in Stockholm our route to work and study took us across the bridge each day. We walked the bridge more than 500 times each year and fell in love with its striking steel arch, its tranquil waterside location and beautiful west facing views.
Our love and architectural understanding of the bridge has inspired us to come up with a proposal for saving the Old Lidingö Bridge from demolition.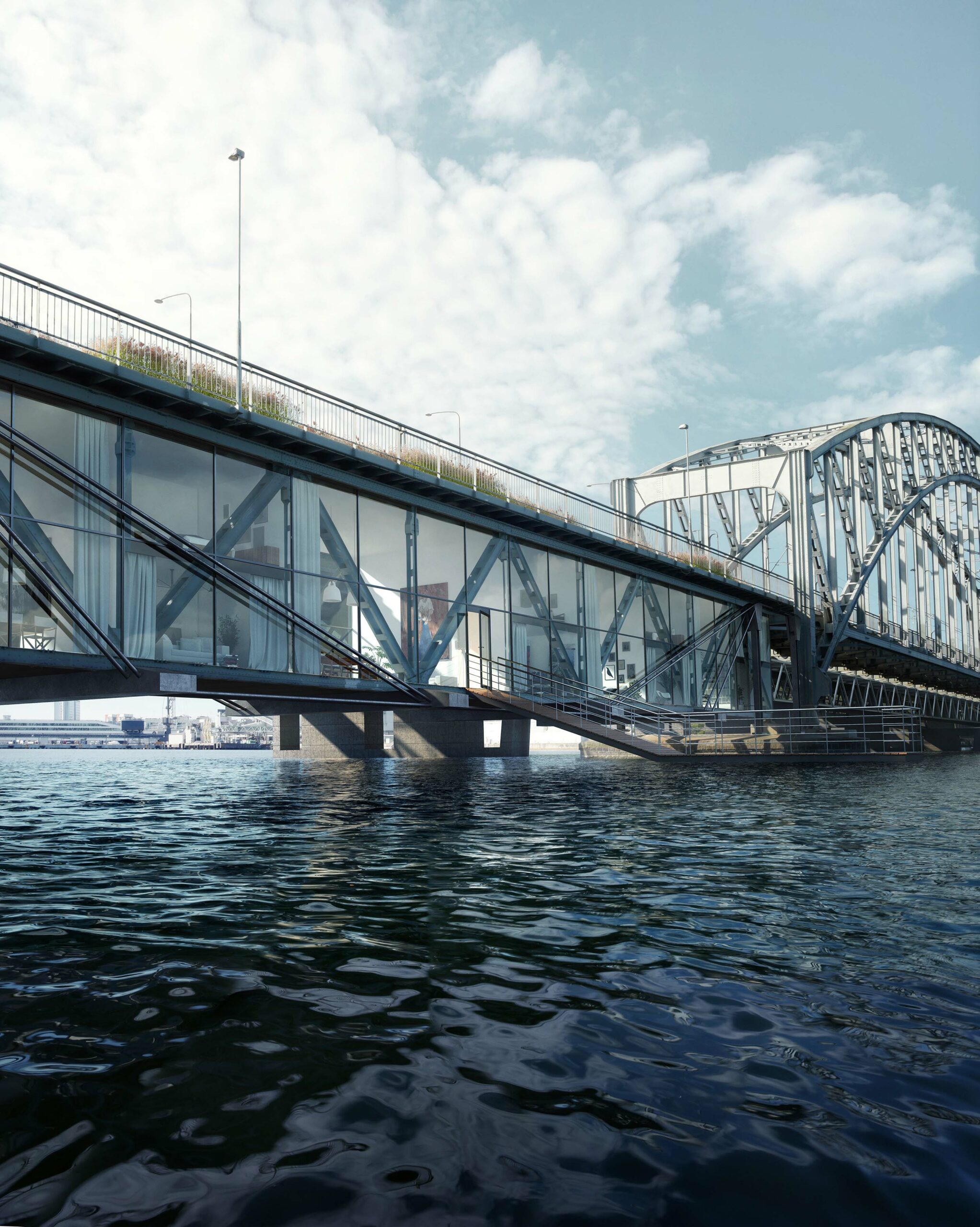 Our plan is to build 50 premium west facing apartments inside the structure of the bridge and to create a pedestrian park, in the vein of the Highline in Manhattan, on the bridge above them.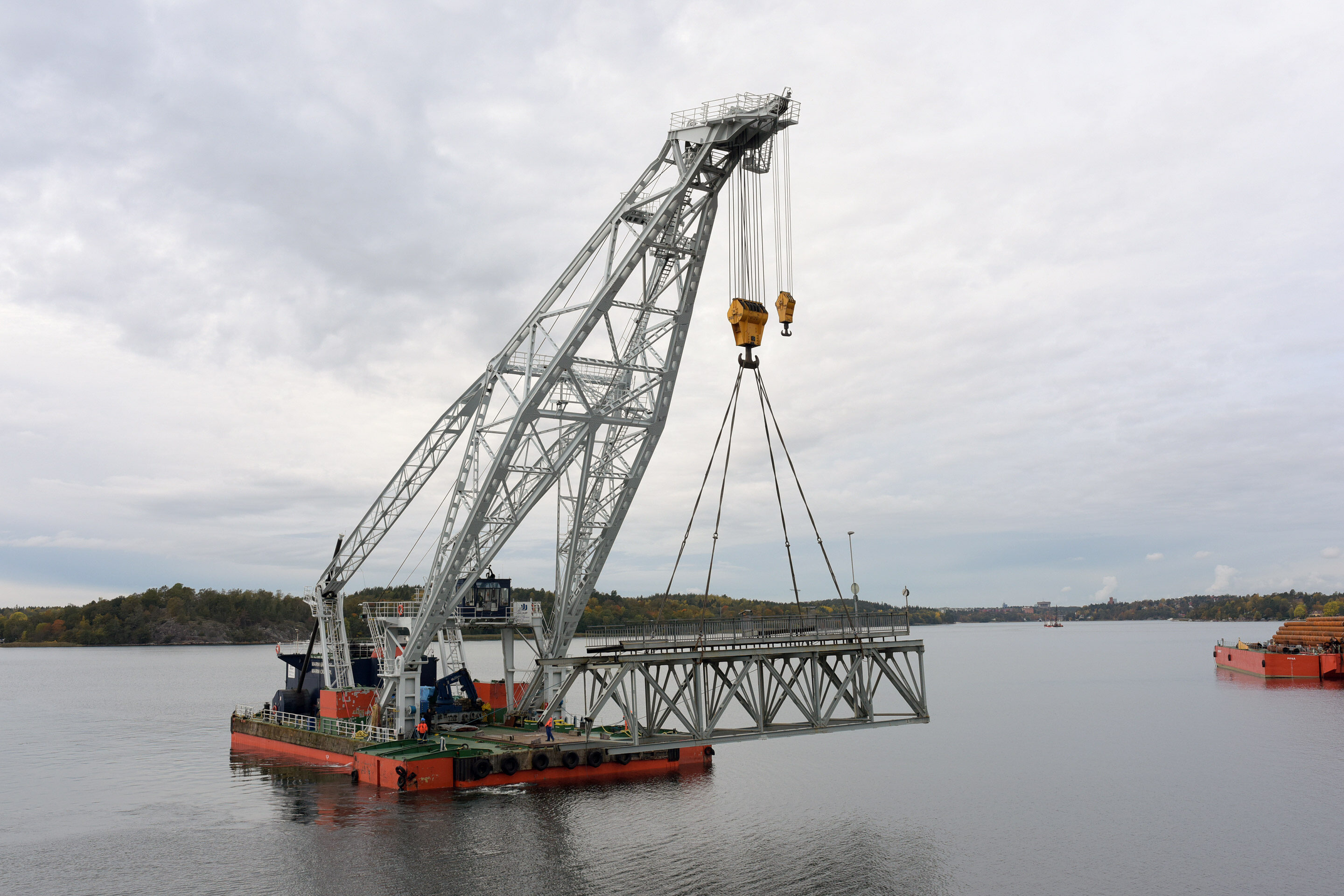 un.se and partners are looking for the best place to relocate this historical bridge and build the park and apartments, which would extend the bridge's life for another 120 years.